Serving trays are not something that got invented just a few decades ago, they go back centuries. The oldest serving tray in history is from around the 6th Century BCE – proving that ancient civilizations were also accustomed to tray culture.
Flat trays with no handles were popular during the Victorian age to serve the nobles and royals. They may be exclusive to riches back in the days but now they are a common household thing. 
Today we have decorative trays crafted and designed from the materials like wood, mother-of-pearl, plastic, acrylic, rattan, wood, and the list goes on. Some of us prefer minimalist designs while others prefer a decorative piece but no matter the preference, they are available in all shapes and sizes.
Popular Varieties of Serving Trays
Trays are not the most talked-about item, and they are often ignored. Besides serving drinks and beverages to the guests, they can also be used to transfer kitchen goods from one place to another. These underdogs can be great to add a pleasant touch to the table décor. 
So, if you are a décor freak, you can purchase a tray (or a bunch) that matches your interior and style. Intriguing, isn't it? Now, wasting no time, let's talk about the types –
1. Metallic Serving Trays 
One of the most durable trays is molded from metals. They are rigid-looking and hard to break; it's because of these qualities they can carry heavy items. When we think about metals, we instantly think about their weight and heaviness. Modern alloys used in metal trays are lightweight at the same time highly durable. 
Stainless steel and aluminium metals are the most sought and preferred for decorative trays. You can never go wrong with metal trays. If you are buying some for your collection, then purchase premium-grade tableware because they last and shine longer.
2. Trays Carved from Wood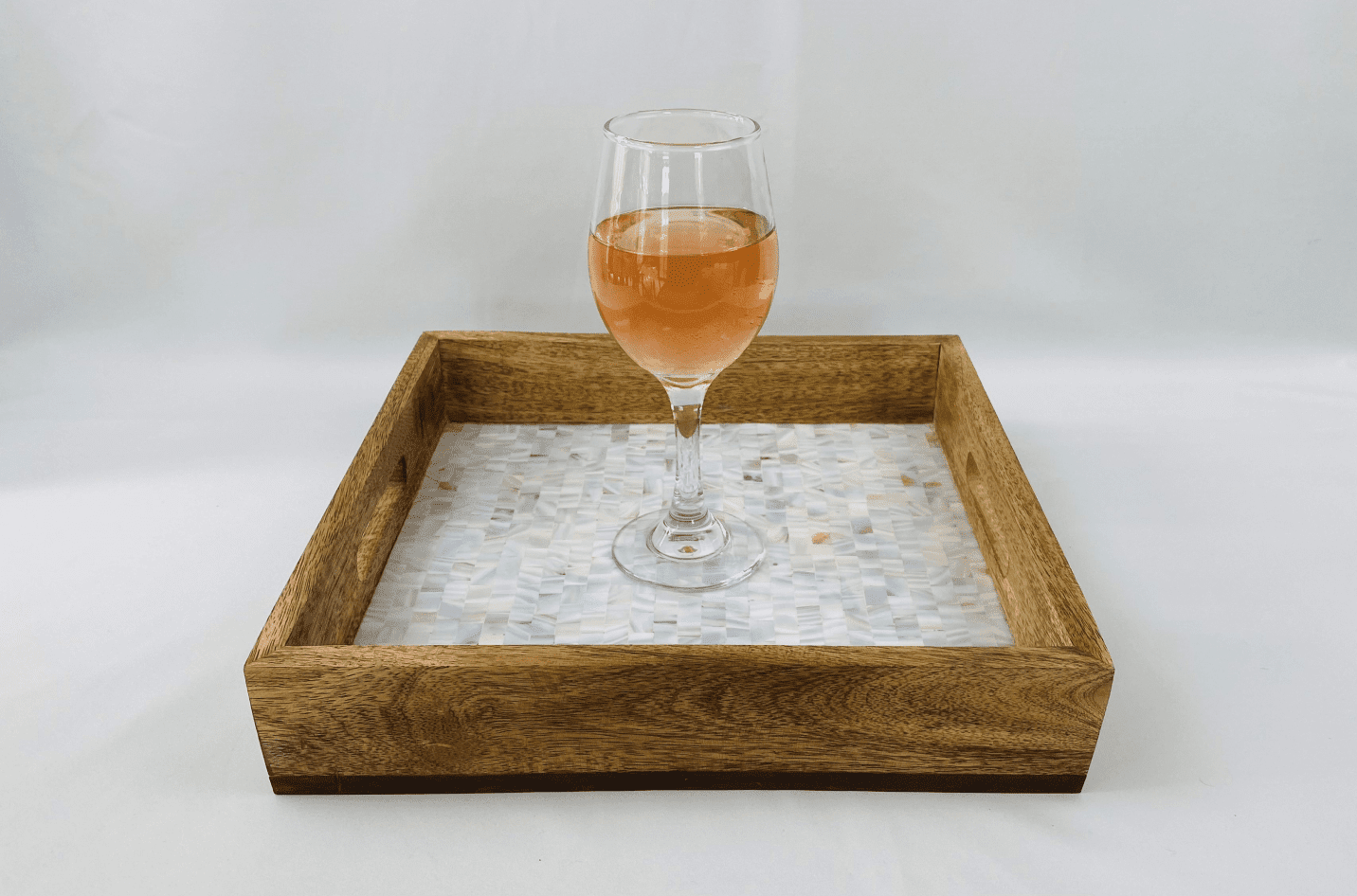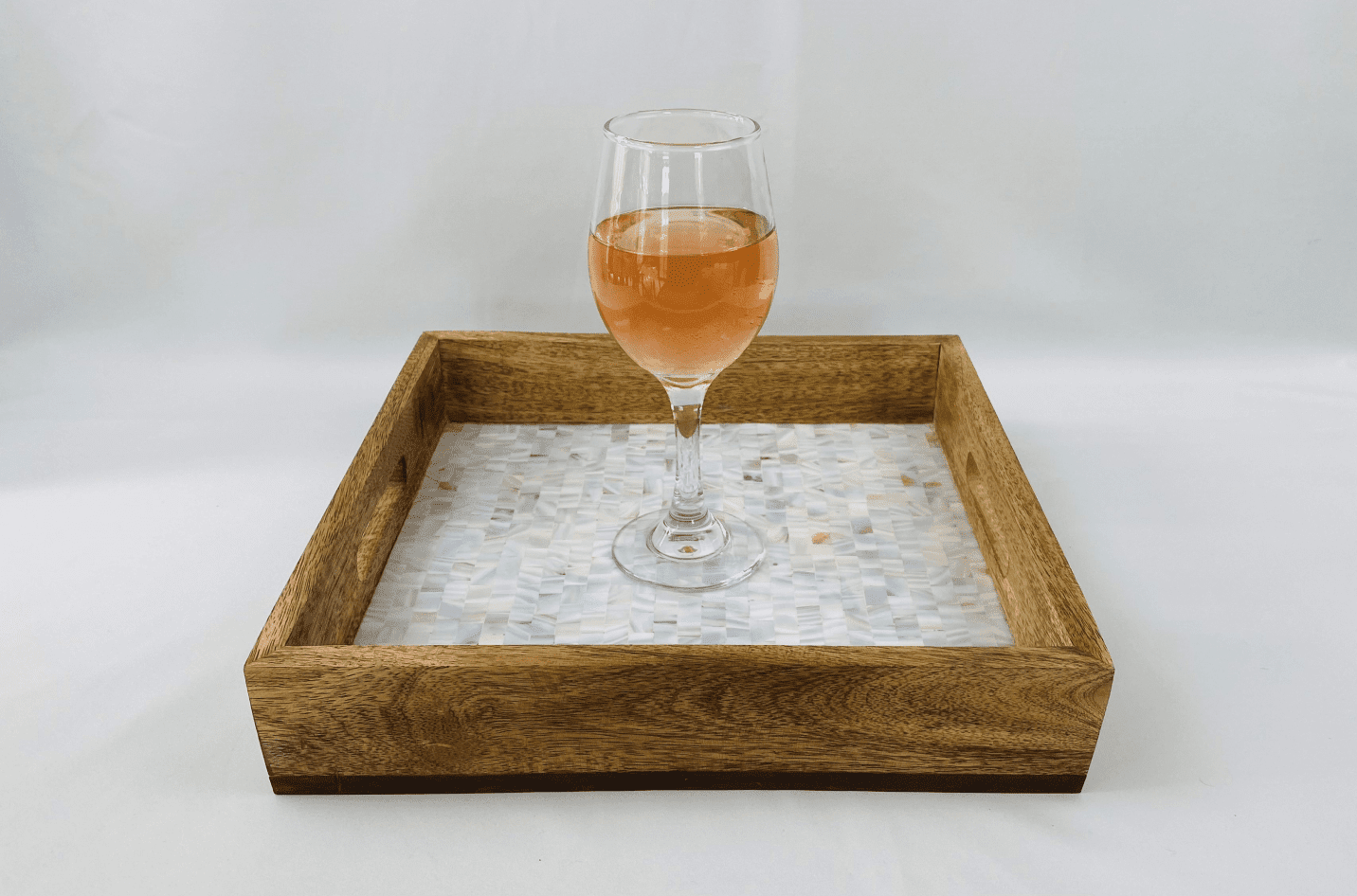 Wooden trays are classy, appealing, and full of an earthly vibe. Many people love them because of their traditional look and finish. They can be used to serve tea, coffee, and drinks. You can also use them for serving soup in decorative bowls. They are very easy to carry and can last for many years. The price may vary but they are very affordable and cheap to purchase. So, you are looking for something traditional, wooden trays are perfect for you. 
3. Plastic Trays – Fast Food Trays 
Plastic trays are very common in cafeterias and public restaurants, and the best thing about plastic trays is that we can use them over and over. They are cheap and resistant to damage which makes them ideal for rigorous use. Because of environmental concerns, people avoid the use and purchase of plastic trays, but even then they are quite popular and easy to see. 
Plastic doesn't only mean cheap and sturdy with no looks. You will be amazed to see the decorative trays collection in the shops. Whether it's a wedding cake or a bunch of party drinks to deliver, this tray can do it with no hassle.
4. Special Tea Serving Trays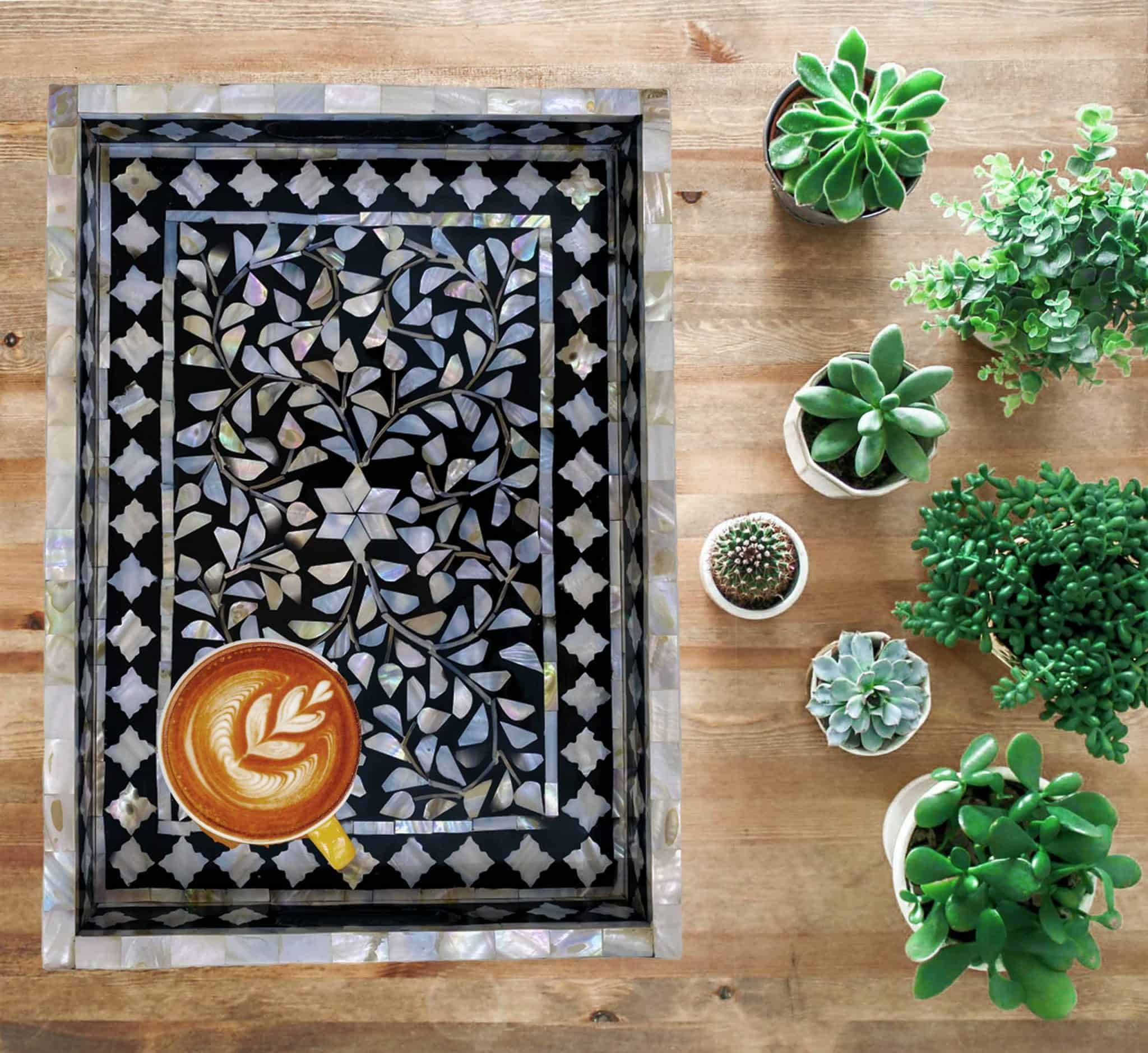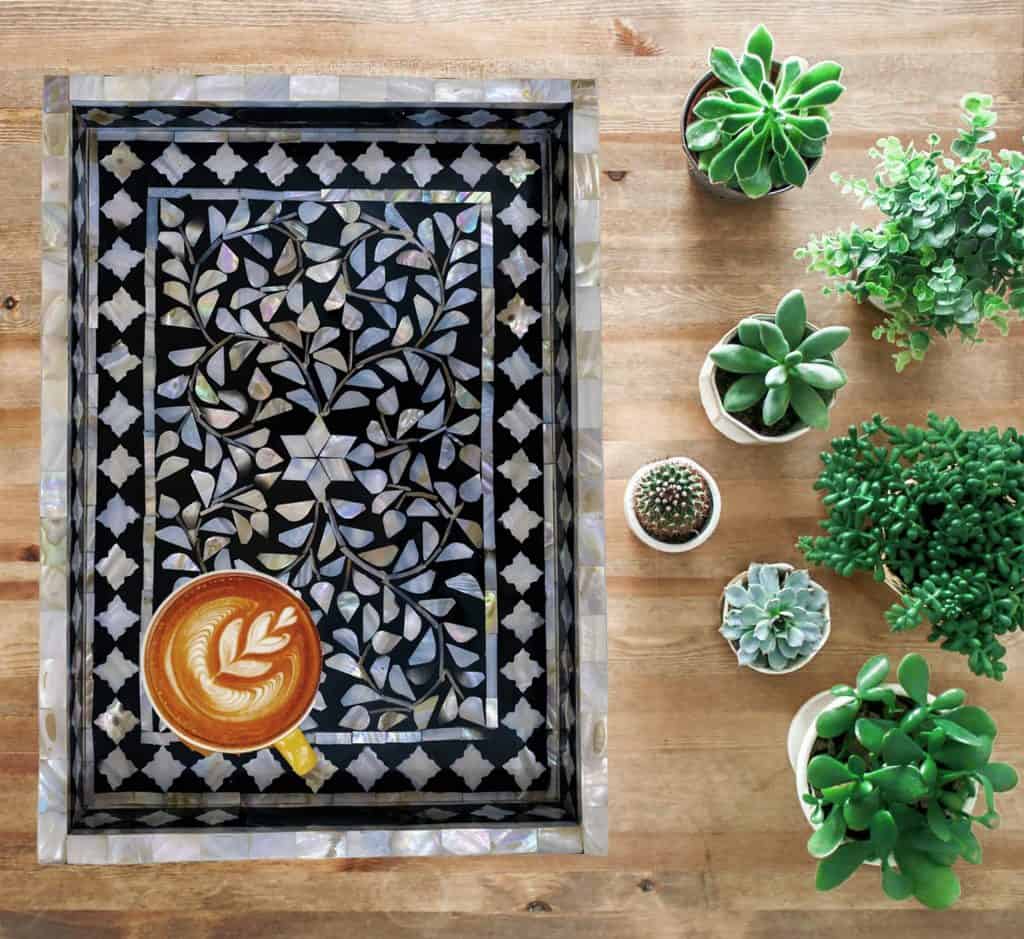 Tea is among the first beverage that is served to guests in most Commonwealth countries, Europe, and Australia. Serving tea is considered elite and regal, therefore, the cups and the tea serving trays are considered an important business. They are elegant and usually compact made from various materials such as plastic, metal, or wood. If you are a décor enthusiast, you can purchase the type and size based on the main theme of the house.
5. Trays with Compartments
Trays with compartments are easy to spot in households. They are a common sight and are mostly used for feeding various meals to kids. These trays can be simple as well as colorful with animal prints and cool designs. A standard tray usually has 5 compartments but the number might differ with the shape and size of the tray.
6. Trays for Appetizers 
Trays for appetizers is a specialized tray with multiple sections on the top. Such trays are quite common at parties and events where guests can use this for having a variety of snacks. 
If you are having a party in your house, you can put snacks and foods into the appetizers and the guests can pick and eat the things they want. These trays are a perfect companion for a house party with numerous people. Although they are not cheap, they are easy to clean, durable, and high in quality. 
Today, trays are not dull and a means to deliver drinks and beverages, they are now an important part of the home décor. Thankfully, there are so many options to mix and match with the theme of your choosing. 
READ ALSO:- Serving Tray: A Simple List of Things You can serve in it