Whether you want something that will boost your hosting game or simply need to decorate your coffee table with something beautiful, you can do it easily with a serving tray.
It's true: serving trays are among the best ways to add a great touch to your get-togethers and places around your home in general. To that effect, we're showcasing our collection of serving trays here, featuring both trendy and traditional designs.
Amazing Decorative Serving Trays by Nestaire
There are many serving tray designs out there – perhaps too many. So, why not filter your search and make it easier by choosing a tray that helps you do your part in preserving the environment?
Save some time by taking a look at the eco-friendly, long-lasting and sustainable designs we have to offer!
Mother of Pearl Wooden Tray GRAND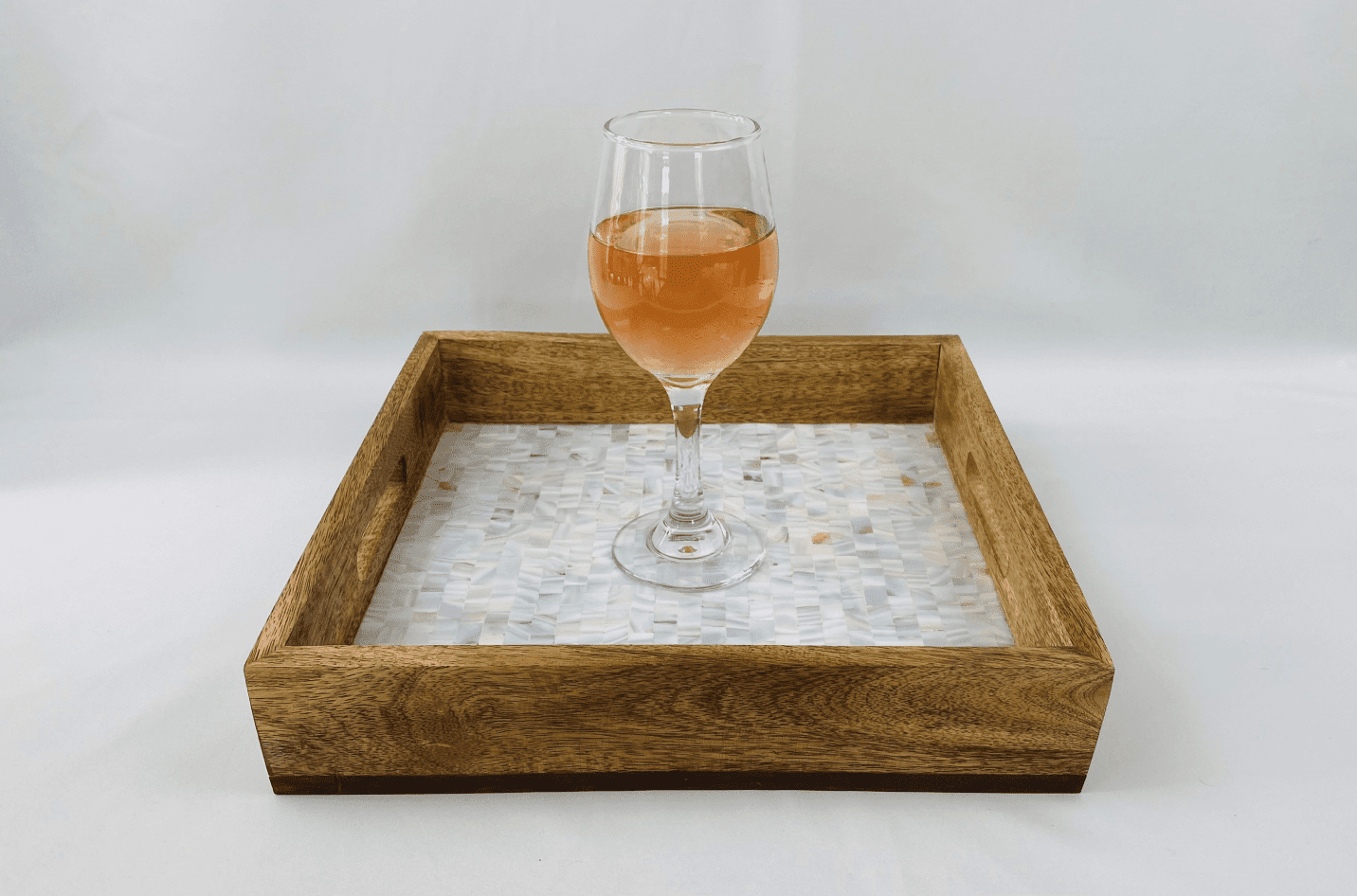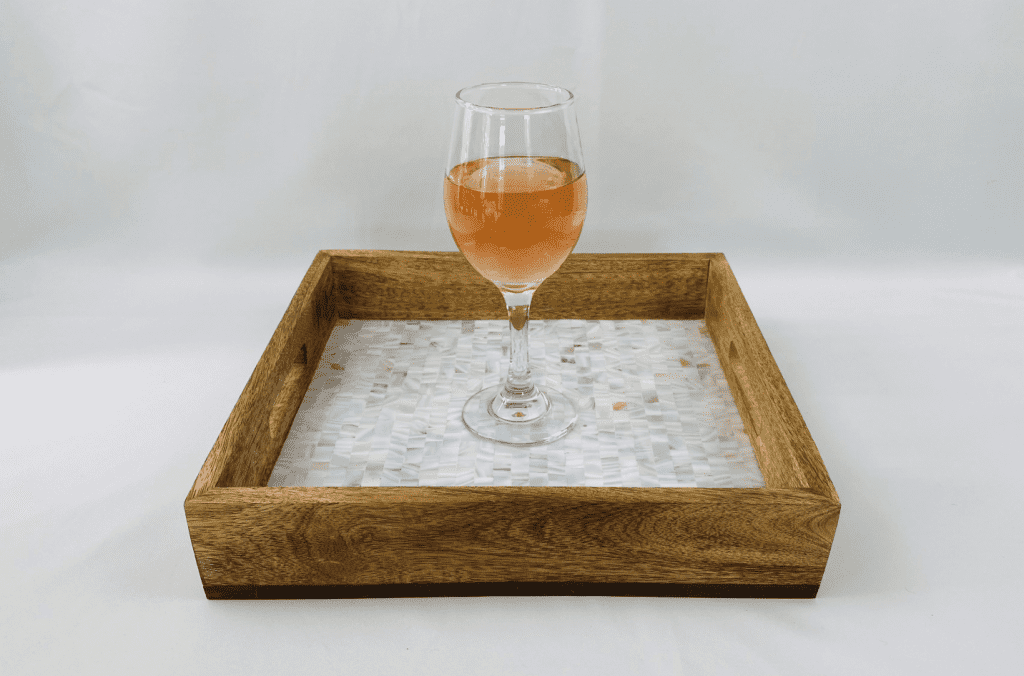 Taking a step away from all the floral themes scattered across Instagram lately, allow yourself to try something more vintage this time. This serving tray is a stunning yet subtle and delightful way to incorporate the style anywhere.
In fact, choosing this type of vintage design is a wonderful idea, especially if you're considering it as a gift. It's because this serving tray will go well with a vast range of interiors.
Mother of Pearl Brass Mix Decorative Tray MAGNA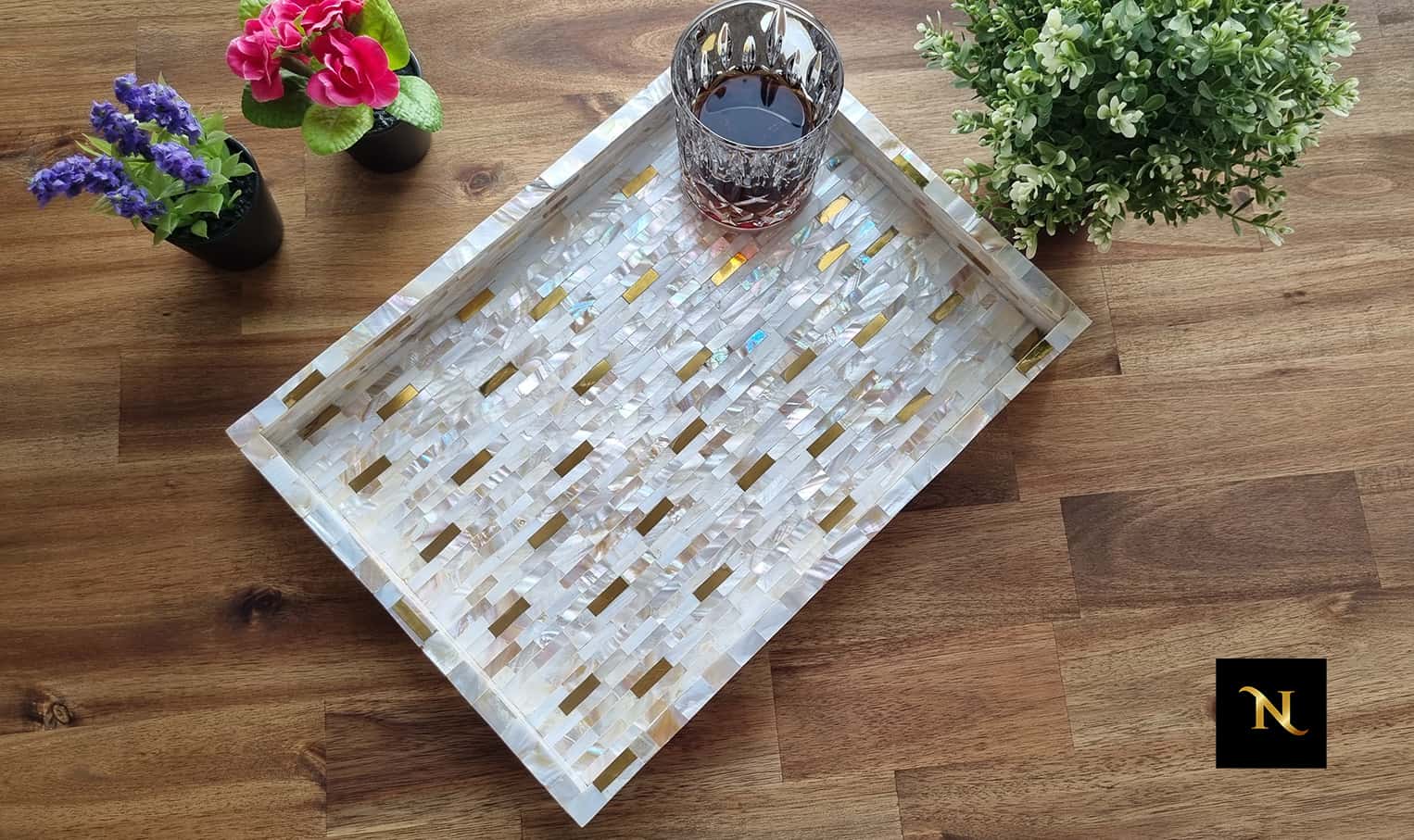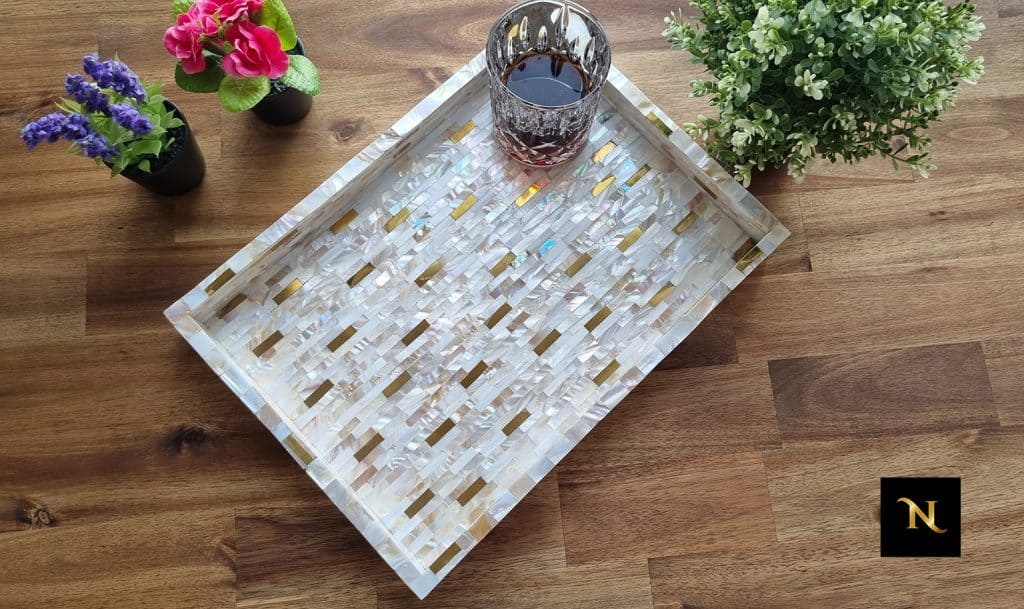 In case you want decorative trays that will serve as conversation pieces every single time, then this luxurious serving tray is well-suited for you. There's nothing subtle about the allure of this gold and silver brass-embedded mother of pearl tray full of pearlescent hues. And once you behold this tray and feel it in your hands, you wouldn't want it any other way.
Mother of Pearl Decorative Tray RECH'ER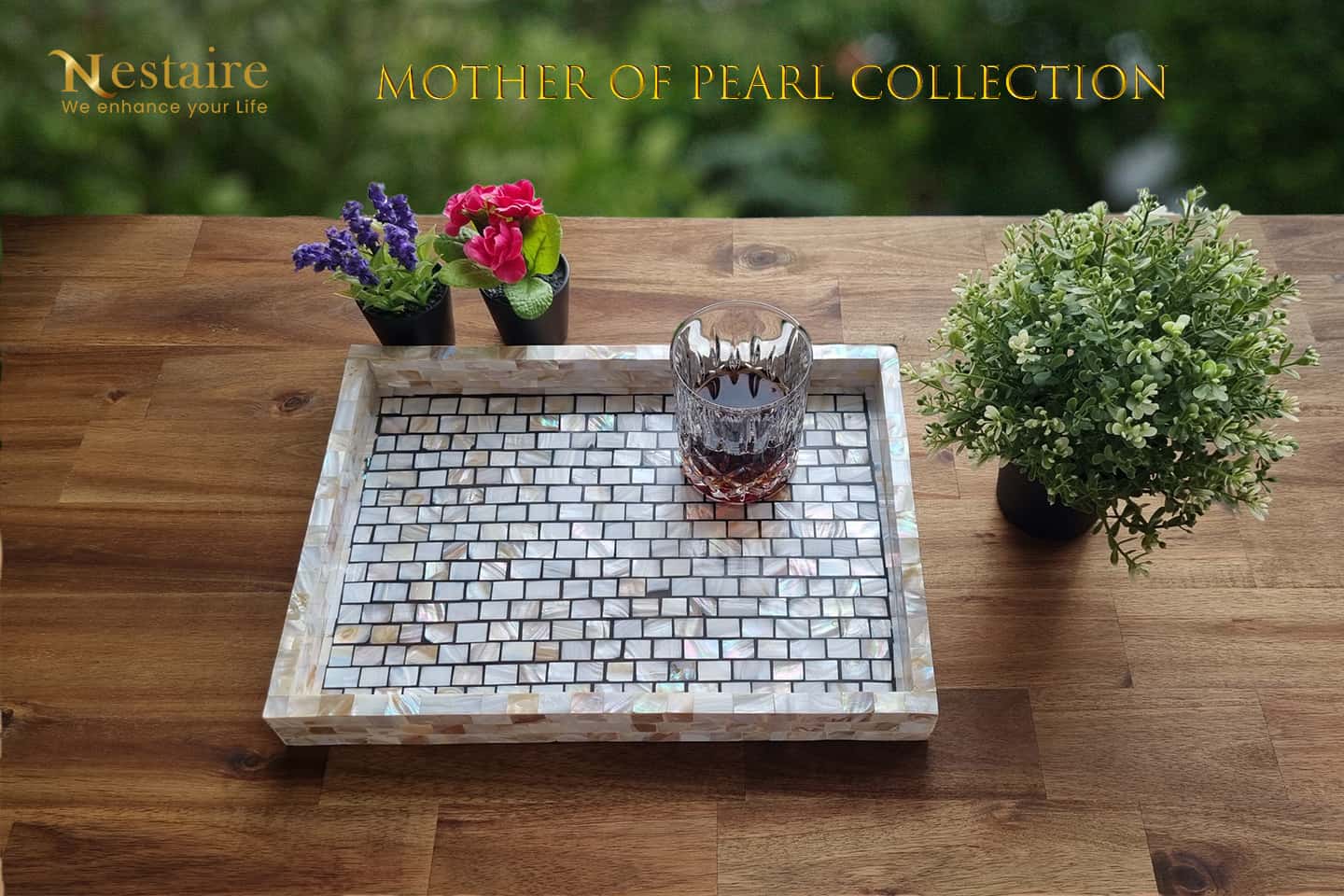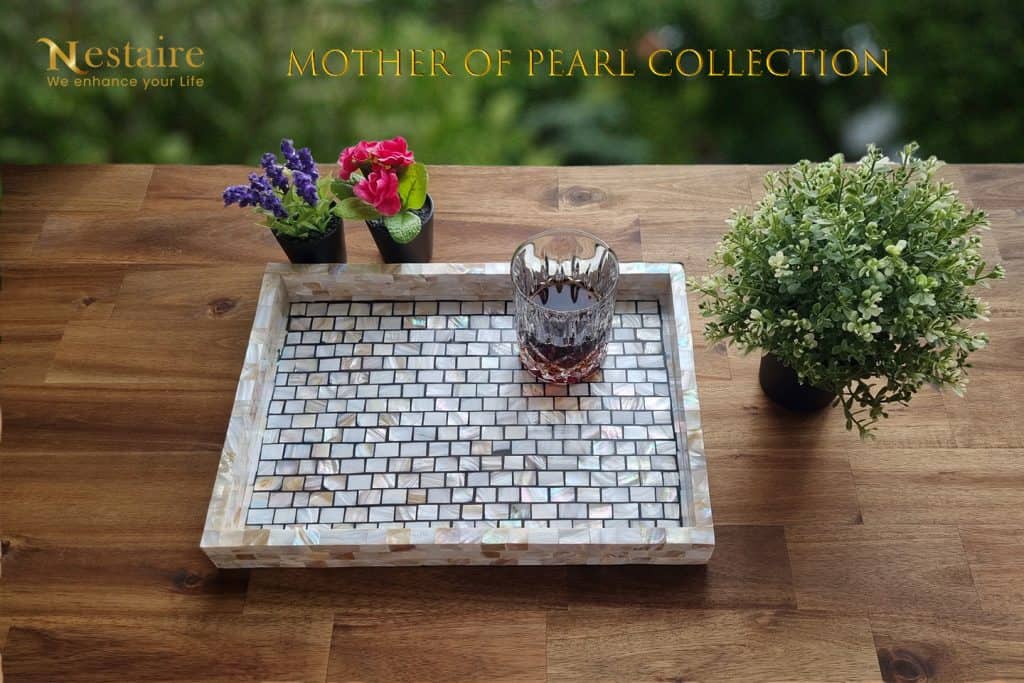 The charm of the rustic modern style is here to stay. And thanks to the use of natural materials handcrafted into this tray's design, it's guaranteed to kick the décor up a notch wherever it is used.
This Mother of Pearl serving tray is very elegant, giving off exquisite Great Gatsby-ish vibes. But that's not all – it's simple pattern and handmade texture exudes a grace that will convince your friends it's made from antique tiles!
Mother of Pearl Tray MONARCH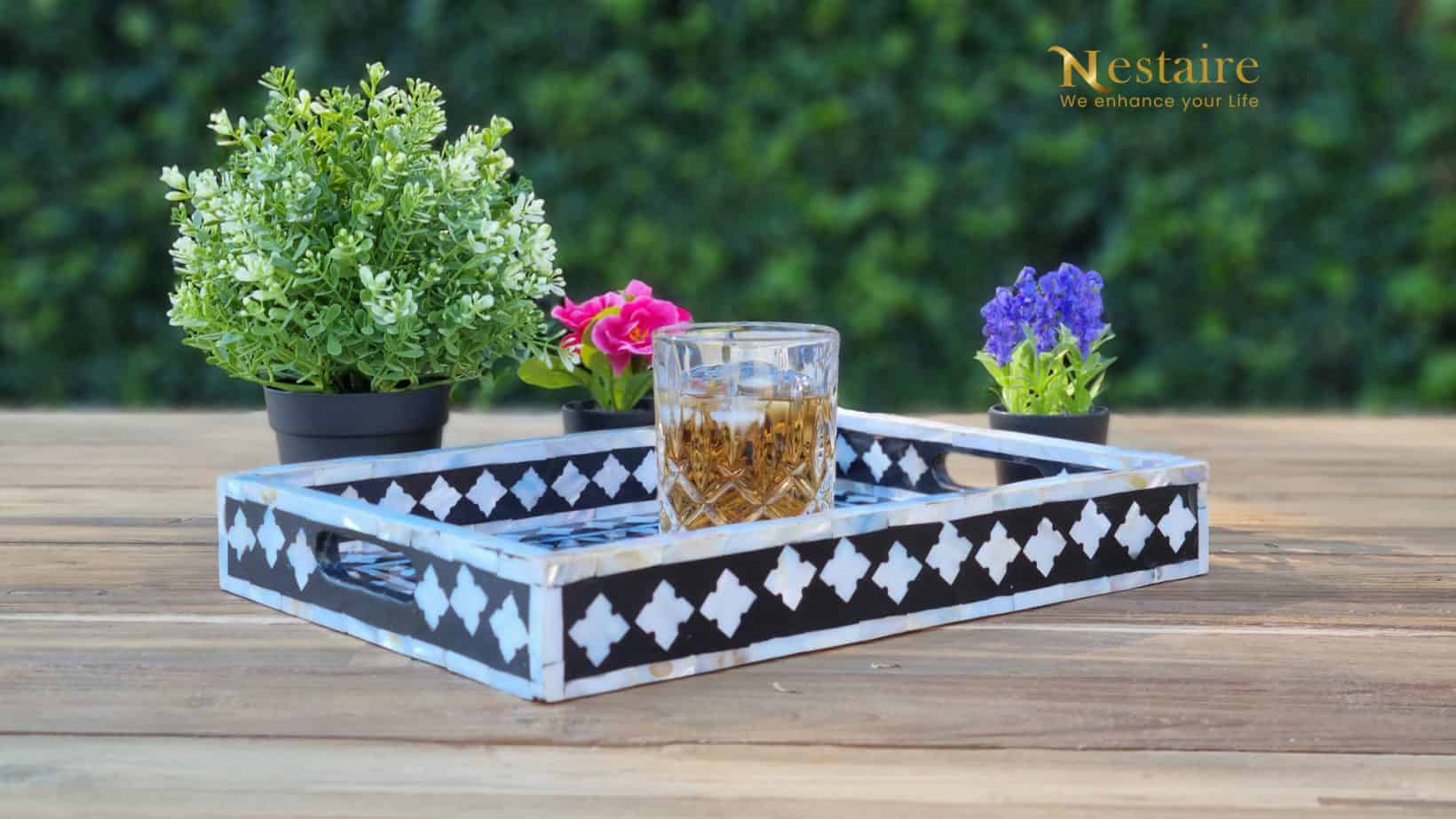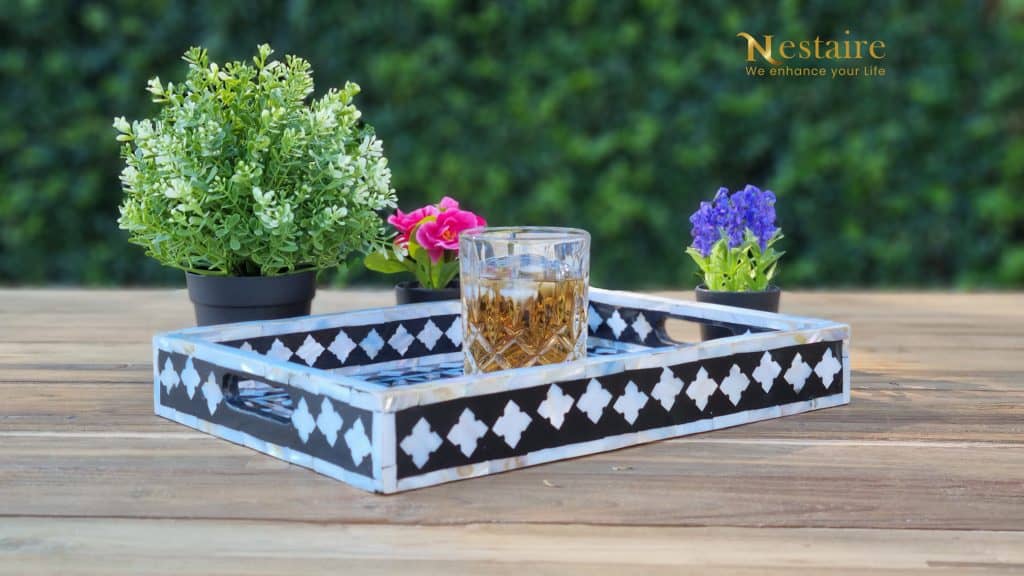 You are unlikely to find a combination as iconic as that of white and black. Lean into traditional modern décor with our gorgeous serving trays covered in a floral pattern made with stunning colourful pearls.
About Our Stylish and Luxurious Serving Tray Range
Nestaire's Mother of Pearl decorative trays are part of our exclusive range of tasteful and luxurious hand-crafted décor and copper drinking utensils. Designed using a combination of beautiful colourful pearls, each serving tray is the functional work of art to incorporate into your home décor or serve guests with.
Each of our products is separately crafted by skilled artisans and is exclusively available at Nestaire.
READ ALSO:- Serving Trays: Adding the Best Variants to Your Collection